Regular price
Sale price
€59.99 EUR
Unit price
per
Sale
Sold out
A blend of SR9009 (Stenabolic) and GW501516 (Cardarine)

60 Capsules
Each capsule contains:
10mg SR9009 (Stenabolic)
10mg GW501516 (Cardarine)
Not for human consumption. For research purposes only.
More about SR9009 / Stenabolic
SR9009, commonly referred to as "Stenabolic," is a synthetic molecule that has garnered attention for its potential to influence the body's internal clock or circadian rhythm. Developed initially for its possible therapeutic effects on sleep disorders, metabolic conditions, and other ailments tied to the circadian rhythm, SR9009 has also caught the eye of the fitness community due to claims of increased endurance, fat loss, and improved metabolic efficiency.
More about Cardarine / GW501516
Cardarine, also known as GW501516, is a chemical that was originally developed for its potential benefits in treating metabolic and cardiovascular diseases. Over time, however, it gained popularity in the fitness community due to its purported ability to boost metabolism and increase fat burning.
Shipping & Returns

While we cannot guarantee next-day delivery, over 90% of orders placed before 2pm Mon-Fri are delivered next-working-day in Ireland and the U.K.

FREE when you spend just €60
€1.99 when you spend €40
€3.99 when you spend €20
€5.99 on orders less than €20
View full details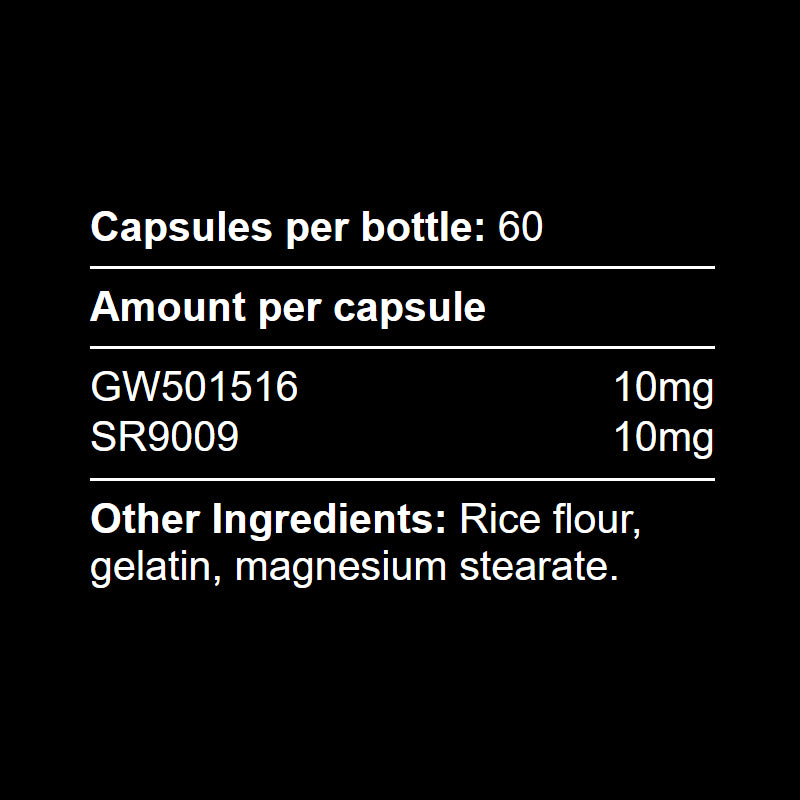 Customer Reviews
06/02/2021
Anonymous

Ireland
Highly recommend
Worked very well